BUSINESS IS FREEDOM - THE COMPLETE GUIDE FOR BUSINESS OWNERS AND LEADERS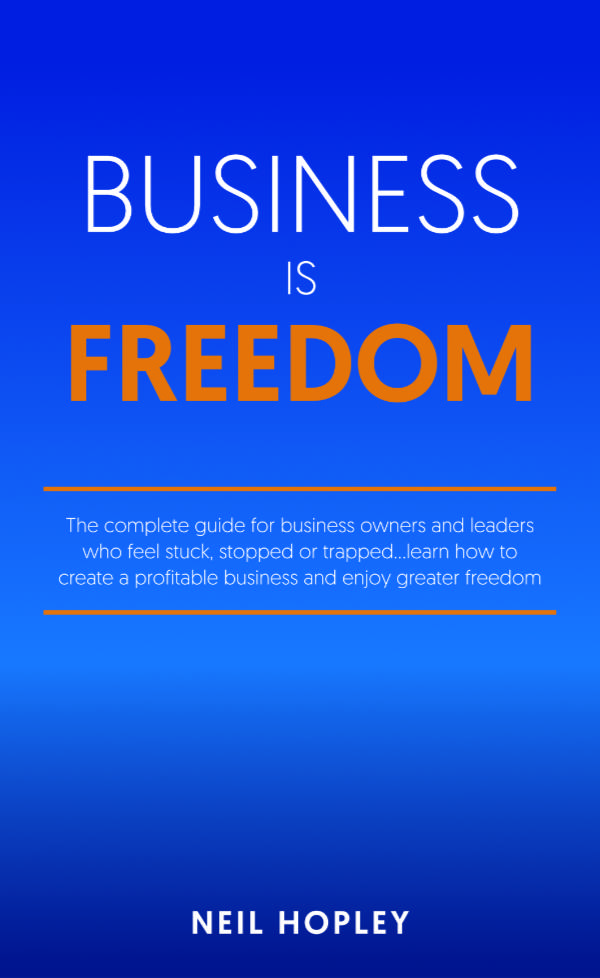 Essential reading for business owners and managers who want to transform their business
If you want real change in your business, buy and read this book. In it you will learn how to transform your business into a place of order, team engagement, enjoyment, freedom and consistent profits, instead of being a place of stress, frustration, conflict and financial uncertainty.
Based on over three decades of experience as a business owner, mentor, advisor and coach, in this book I share my proven step-by-step process to create true and lasting freedom in business. This process has helped thousands of business owners, team leaders and their employees successfully transform their businesses into organisations which provide high levels of customer service, ongoing repeat and referral business, long term employee satisfaction and consistent profits. Whilst at the same time giving their owners and leaders greater wealth, fulfilment, freedom and lifestyle. 
When you understand and fully implement this powerful process within your organisation, business IS freedom.
In this practical, easy to follow book, you will learn how to:
Get your life, your team and your business back on track towards success, not struggle
Break through the barriers that keep you trapped in your business
Shift how you think and act in business to engage your team and increases your profits
Avoid the number 1 biggest mistake in business and free up your time
Build ongoing repeat and referral business to 80%+ for long term success
And so much more.
This book gives contains major insights into what makes some businesses great, it sets out what you have to do in order to transform your business and then it shows you the practical steps you can take to implement the processes throughout your organisation and achieve lasting business freedom
The book is available to download now as an ebook for the super low price of $9.95 - or you can buy a high quality print copy paperback from $39.50
WHAT MY CLIENTS ARE SAYING ABOUT ME
"Neil's incredibly passionate about what he does and one of his greatest strengths is how he combines life coaching skills with business coaching skills - he com.."
Tony Hart Ray White, Broome
"After about 4 months into the Electronic Industry Sales and Service Workshops conducted by Neil Hopley we realised the profound impact the Workshops had produce.."
Alan Marley Service Manager Panasonic Australia
"Working with Neil Hopley assisted us to increase productivity and to create a better working environment for our team. Our work with Neil enabled us to change t.."
Bruce Morgan Managing Director Courier Australia