How many times have you thought "once I've done that it will be plain sailing" or "once i'm over the rush I'll spend more time with the family"?
My Business Freedom Program shows you the steps to create a sustainable, profitable business and enjoy greater freedom.
I've helped 1000's of business owners and leaders find the perfect work life balance by transforming their businesses and gaining the freedom to really enjoy life. All my years of coaching and mentoring have been distilled into the online Business Freedom Program for owners and their senior staff. You can
now
learn to implement the principles of "business is freedom" for a fraction of the cost of one on one mentoring. 
You can start now to transform your business, sign up for a free Taste of Freedom, 
buy the book,
 and review the available programs 
"If you want real change in your business read "Business is Freedom" and find order, team engagement, freedom and consistent profits"
The complete guide for business owners and leaders
who feel stuck, stopped or trapped. Learn how to
create a profitable business and enjoy greater freedom
"Born out of over 30 years of experience, this book provides  proven step by step process to create lasting freedom in business."
Meet Neil Hopley - Acclaimed Author and Business Coach
Having spent nearly 3 decades helping businesses grow and thrive, Neil has successfully identified the major steps necessary to build a successful business and an enthusiastic, engaged, creative team. Buy my book – it's not a vague philosophy, it's a practical guide to implementing my processes. It contains a wealth of knowledge and experience along with guides, checklists and workbooks to make it all feel easy. Businesses implementing my processes have reported high levels of repeat and referral business, low staff turnover, greater sustainable profits and, most of all, more freedom.
WHAT MY CLIENTS ARE SAYING ABOUT ME
"Neil's incredibly passionate about what he does and one of his greatest strengths is how he combines life coaching skills with business coaching skills ."
Tony Hart Ray White, Broome
"After about 4 months into the Electronic Industry Sales and Service Workshops conducted by Neil Hopley we realised the profound impact the Workshops had produce.."
Alan Marley Service Manager Panasonic Australia
"Working with Neil Hopley assisted us to increase productivity and to create a better working environment for our team. Our work with Neil enabled us to change t.."
Bruce Morgan Managing Director Courier Australia

THIS COULD BE YOUR FIRST TASTE OF FREEDOM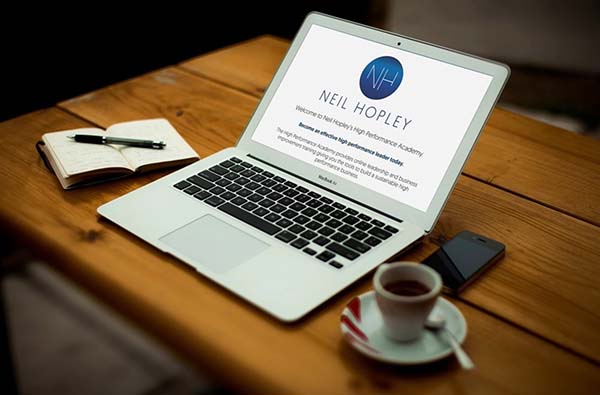 A Taste of Freedom - a completely free introduction to the principles of Business Freedom
I've put together a bundle of valuable resources to give you an idea of what my coaching looks like. When you sign up for A Taste of Freedom you will have access to: 
3 full length training videos, 
a downloadable Values and Goals Worksheet – the starting point of all my training, 
AND to a discount of 20% off selected products
These free resources not only give you an insight into how the Business Freedom Program can transform your business, but gives you practical tools you can start implementing today.
SIGN UP NOW FOR YOUR TASTE OF FREEDOM
Your free bundle of resources and introduction to the principles of Business Freedom
BLJ Australia
Established in Perth in 1997, BLJ Australia has grown to be the largest independent Cost Management Consultancy of its kind in Western Australia. Specialising in expense reduction, general...

Professionals Real Estate
Established in 1983, Professionals Stirling Clark in Forrestfield is one of WA's most highly-successful real estate companies, having been awarded the Top Metropolitan Real Estate Office...

O'Neill Kinesiology College
O'Neill Kinesiology College is recognised as Western Australia's premier training college for Kinesiology study and is the only Registered Training Organisation (RTO) in Western Australia..

Proform Products Pty Ltd
Founded in 1991, Proform Products P/L is one of WA's largest and most experienced suppliers of quality "Do It Yourself" flat packs for kitchens, laundries, bathrooms, wardrobes and storage areas.